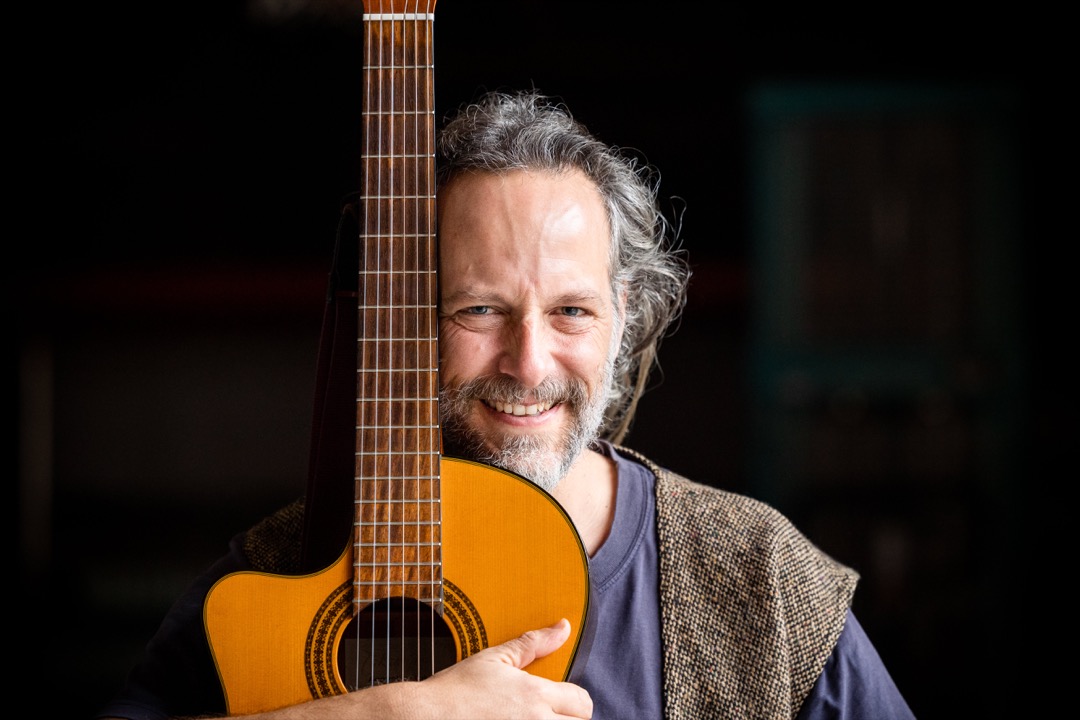 Monsieur Fruits
Bal folk, et plus si affinités…
Monsieur Fruits, c'est une guitare et une voix…
Un duo qui devient trois lorsqu'un « trombone à la bouche » s'invite à la fête.
A la frontière entre Georges Marley et Bob Brassens, entre légèreté et désinvolture…
Les notes de musique virevoltent et s'égarent, glissent par terre ou flottent dans l'air…
Un voyage dans l'Espace et le Temps…
L'espace d'une valse ou d'une autre danse…
Le temps de cette chanson qu'on connaît ou de celle-là qu'on ne connaît pas…
Monsieur Fruits, ça s'écoute, ça se chante… et, bien entendu, ça se danse !
Monsieur Fruits is a guitar and a voice…
A duet that turns into a trio when a « bucco-trombone » joins the party.
On the edge between Georges Marley and Bob Brassens, between lightness and casualness…
Chords that whirl and wander, slip on the ground or float in the air…
A journey into Space and Time…
The space of a waltz or another dance…
The time of this song that we know or that other one that we do not…
Monsieur Fruits music's is made to be listened to, to be sung as well… and, of course, to be danced !